Make It Last
ICYMI -- "Make It Last: While You Can" has been released!
---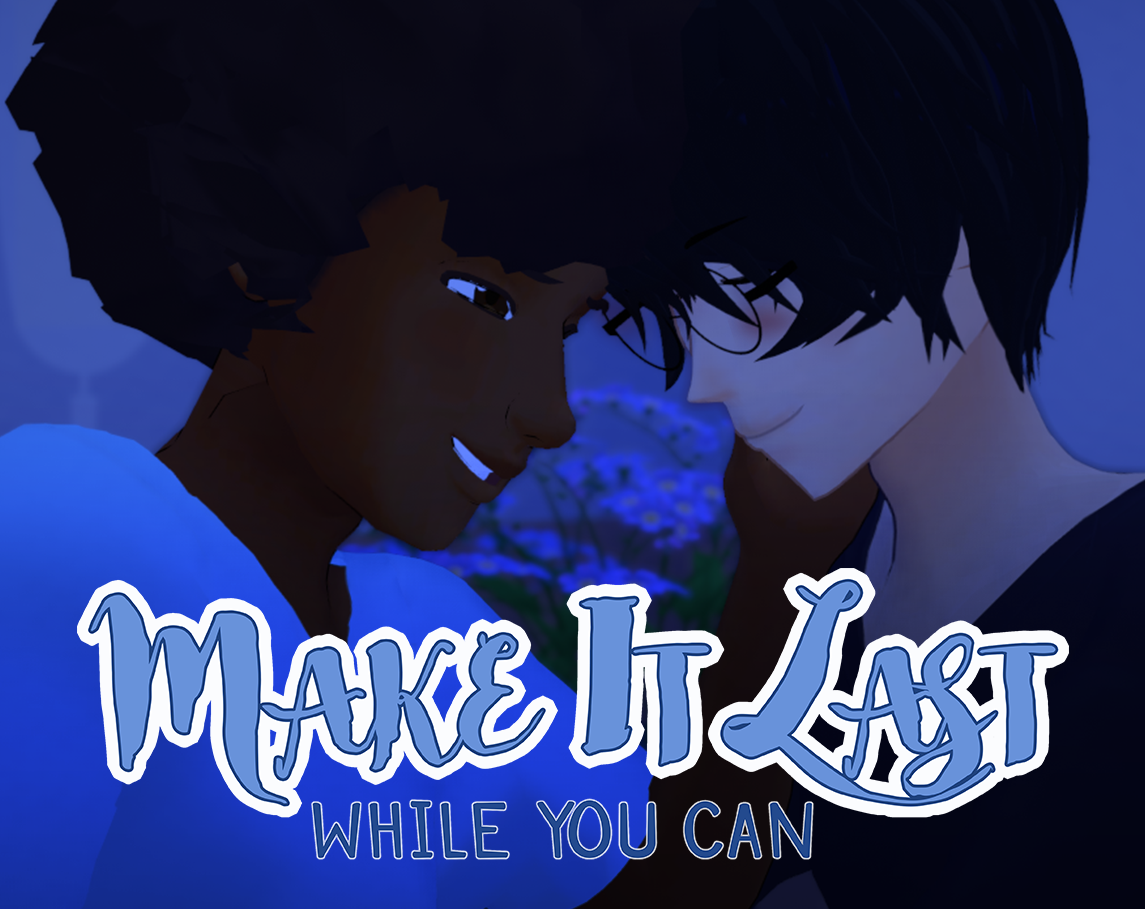 I recently released another entry in the
Make It Last series of games.
Make It Last: While You Can was created
in one month, during August 2020,
for the Summer Novel Festival and Yaoi Game Jam 2020.
I thought I should make a post here in case any of you awesome people are interested in joining Harvey and Jordan again for another chapter of their story. This game takes place in the mid-2000's, approximately 10 years before the present day events of the original game.
Make It Last: While You Can uses full 3D models with
animations on their poses, expressions, and gestures.

I was quite excited about working on this new entry because it is my first project really working with Unity, and seeing as I already work with 3D models, utilizing a game engine like Unity fits much better with my work flow.
The game is available for free on Windows, Mac, and Linux
just like the first Make It Last game.

I really had a lot of fun with this project, and I truly love the characters in this series. Eventually, there might be another Make It Last game down the road... I'm currently playing with some ideas in the back of my head in regards to Jordan's bakery, Sweet Treats, but nothing is set in stone yet. I just know that these characters mean a lot to me

You can view the game page for
Make It Last: While You Can
and download it here.